Painting and decorating services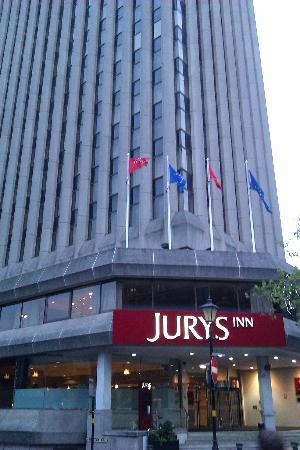 Midland Decorators Ltd has been providing quality services to our clients since 1984.
During this time we have worked for and earned the trust of some of the largest construction companies, local Councils and public sector organisations in the UK (view gallery portfolio).
Our painting and decorating services cover a wide range of commercial and industrial applications, from minor repairs to specialist finishes. For a full list go to our services section.
Training and certification
We have built our business around a skilled workforce, giving us the ability to provide a wide range of services to a high standard. To support this we make sure our workforce is up to date with the latest skills and certification.
All of our operatives are "Construction Skills Certification Scheme" (CSCS) registered and qualified to a minimum of NVQ level 2.
All apprentices are "Construction Apprentice Scheme" (CAS) registered and directly supported by the "Construction Industry Training Board" (CITB).
All operatives are IPAF certified where necessary, to enable them to operate a range of different types of MEWPS (Mobile Elevated Work Platforms) including scissor lifts, cherry pickers and other powered access equipment safely in the workplace.
All operatives are PASMA certified where necessary, to safely erect mobile access towers as required by the Work at Height Regulations.
All supervisors have "Site Supervisors Safety Training Scheme" (SSSTS) certification.
All managers have "Site Managers Safety Training Scheme" (SMSTS) certification and "Chartered Institute of Environmental Health" level 2 award in environmental principles and best practice.
Our Policy Documents
To communicate our commitment to Health and Safety, Quality and the Environment, we have produced policy documents covering how we will achieve these goals and improve our customer service:
enquiry form on the home page
or call Richard Palmer on 0121 421 3888 to receive an immediate response.